Using the search results page - search results pagination
The search results pagination control allows a user to page through the search results.
The control can be displayed multiple times (e.g. above and below the search results) and can be customized by an administrator.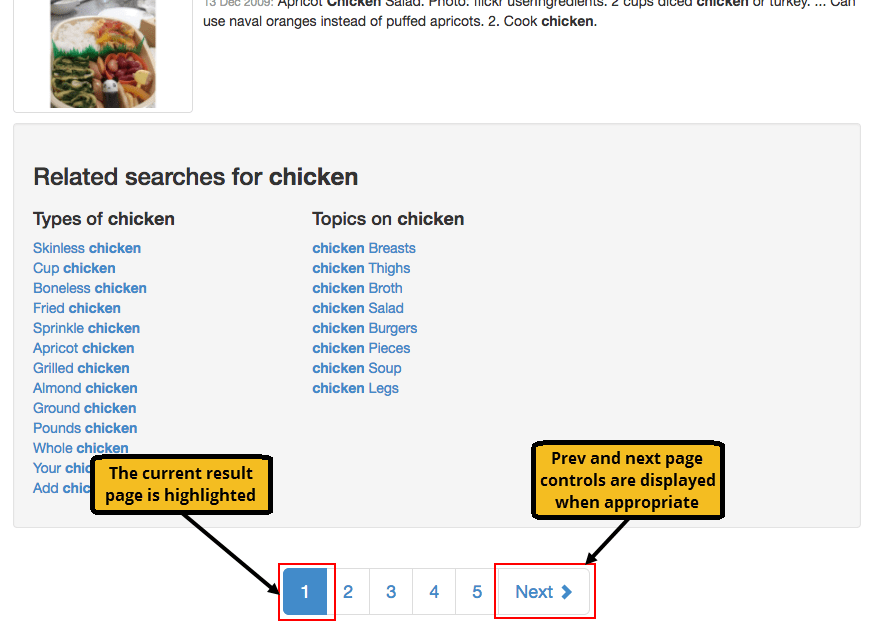 Tutorial: Pagination
Run a search for chicken.

Scroll down to the bottom search results page. There you will see pagination controls displayed below the search results.

Click on the second page of results: Observe that the prev button appears, and the page indicator change to show which page of results you are on.