SEO auditor
The search engine optimization (SEO) auditor is a tool that can be used to help explain and improve the search ranking of a specific page for specific keywords.

The audit report is displayed after a URL and keyword is entered. The SEO auditor report is broken into three main sections:
Summary

Top ranked results

Optimization tips
Limitations
The SEO auditor is not supported on results pages where document level security is configured.

The content breakdown details will not be displayed when analyzing a page that defines a canonical URL.
SEO auditor summary
The SEO auditor summary provides summary information about the document and how it performs for the specific query.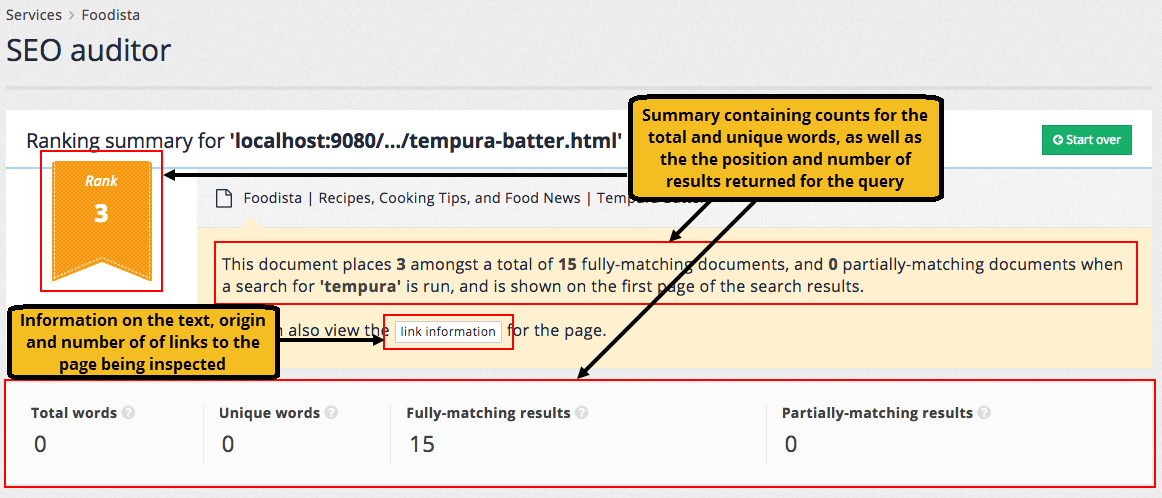 The summary also provides information on the number of indexable words found within the document, broken into the total number of words and number of unique words.
The start over button allows a new SEO audit to be performed on a different URL and set of keywords.
SEO auditor top ranked results
The top ranked results section provides a comparison between the page of interest and the top 10 results for the query.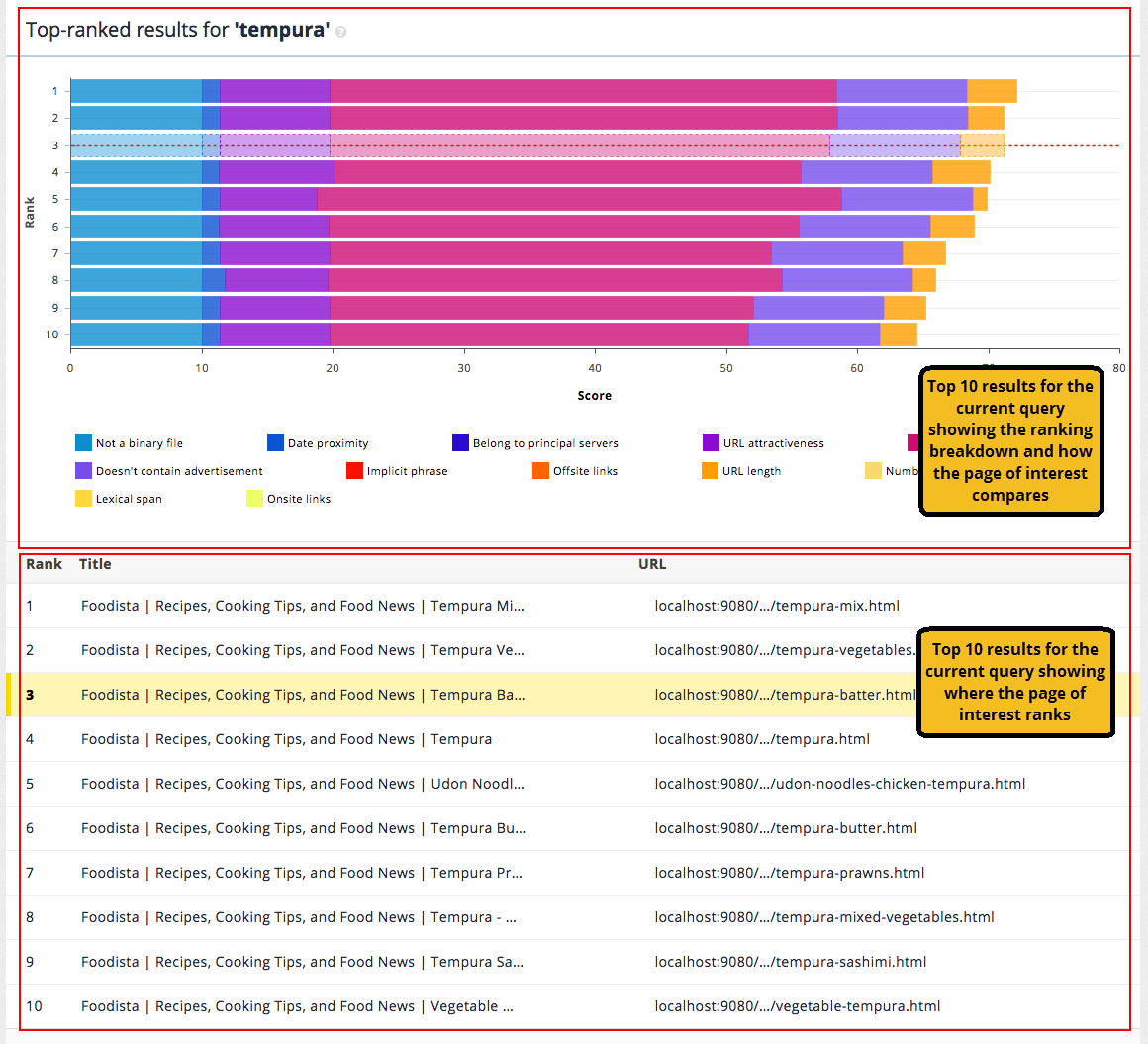 The chart provides a breakdown of the factors that influence the ranking score for the page of interest and each document in the top 10 results.
Hovering over the results in the table provides a quick audit button allowing an SEO audit to be performed for the specific result, with the current query.

SEO auditor optimization tips
The final section of the SEO auditor report provides optimization advice on how to improve the ranking of the page of interest.
The section is broken into a number of sub-topics that provide advice and charts showing how the page of interest compares to the top 10 results for the specific ranking factor.