Using the asset tree
Learn how to use the asset tree to manage the assets that comprise your website, including sites, pages, files, and users.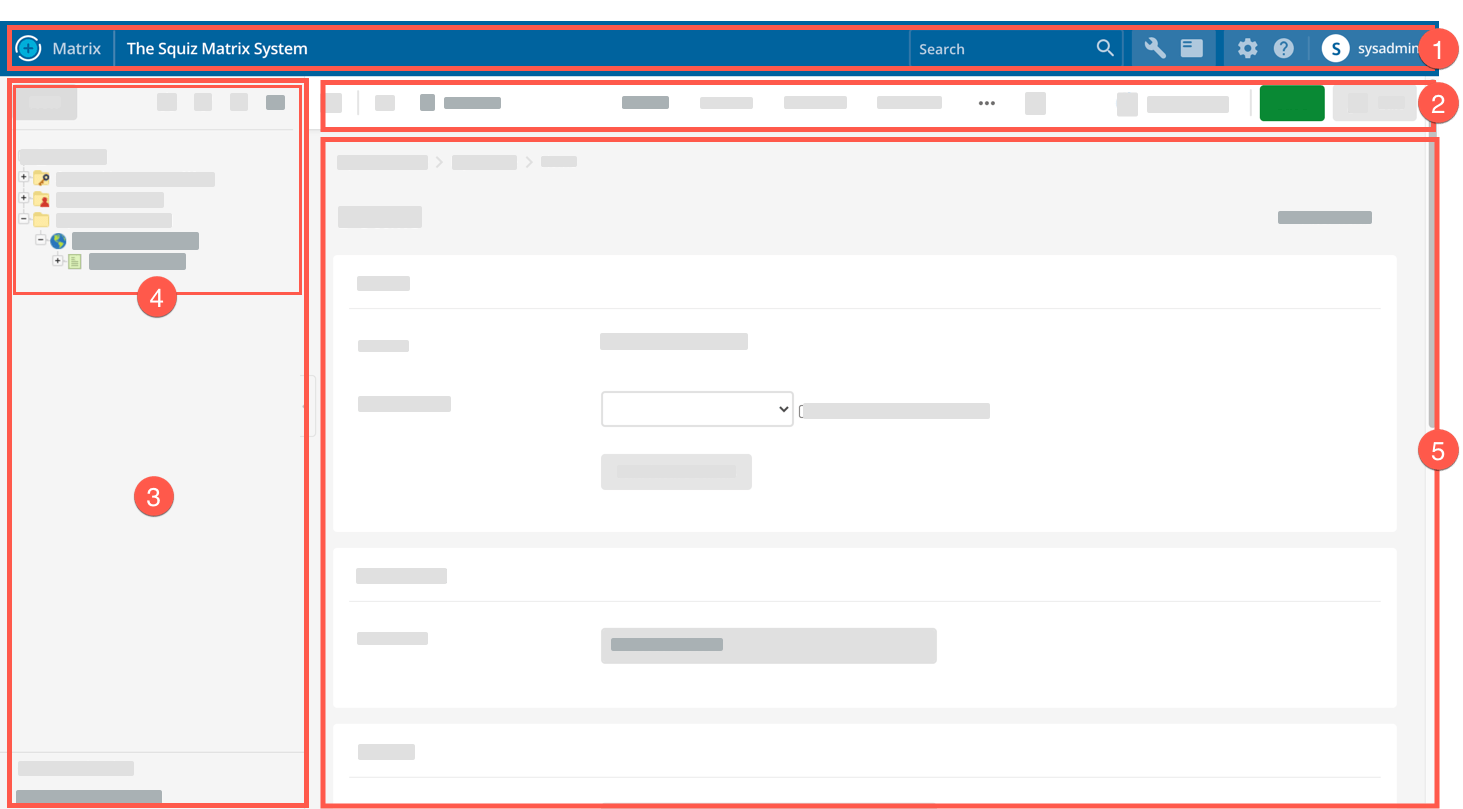 Each asset added to the system shows in the asset tree (4 in the diagram). It also shows the hierarchy of the different assets within Matrix.
The asset tree lets you navigate your way through a Site. You can view the status of each asset as well as access the editing screens for each asset. The asset tree also lets you add, delete, move, clone, and link assets. For more information on adding, deleting, moving, cloning, and linking assets, refer to the relevant chapters in this manual.