Simple storage
The Simple storage component allows Connect to store and retrieve key:value pairs from a MongoDB database.
Purpose
The main goal of this component is to provide simple storage and retrieval of key:value pairs.
Credentials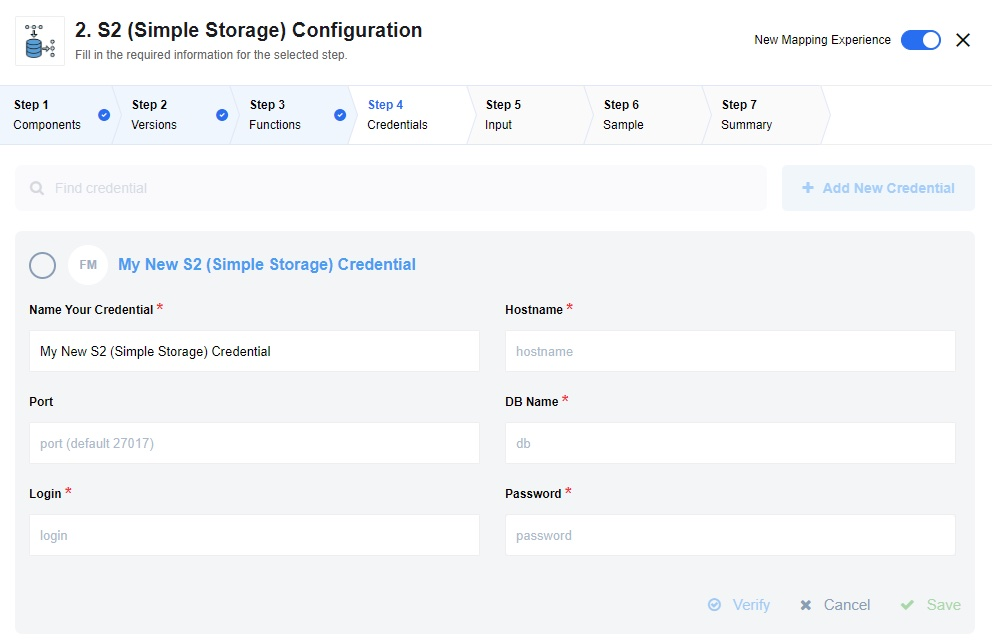 hostname

Hostname or IP address of MongoDB server.

port

The port used by your MongoDB server to accept connections. (Default is 27017)

db

Database name used to store collections with key:values.

user

MongoDB username with access to read and write from/to corresponding DB and collection.

pass

The password for a specified user.
Triggers
This component has no trigger functions. This means it will not be accessible to select as a first component during the integration flow design.