Administering social feed tabs
Overview
The lower section of the Workplace home page (entitled What's happening? by default), has several tabs that display your social feeds organised by various groups.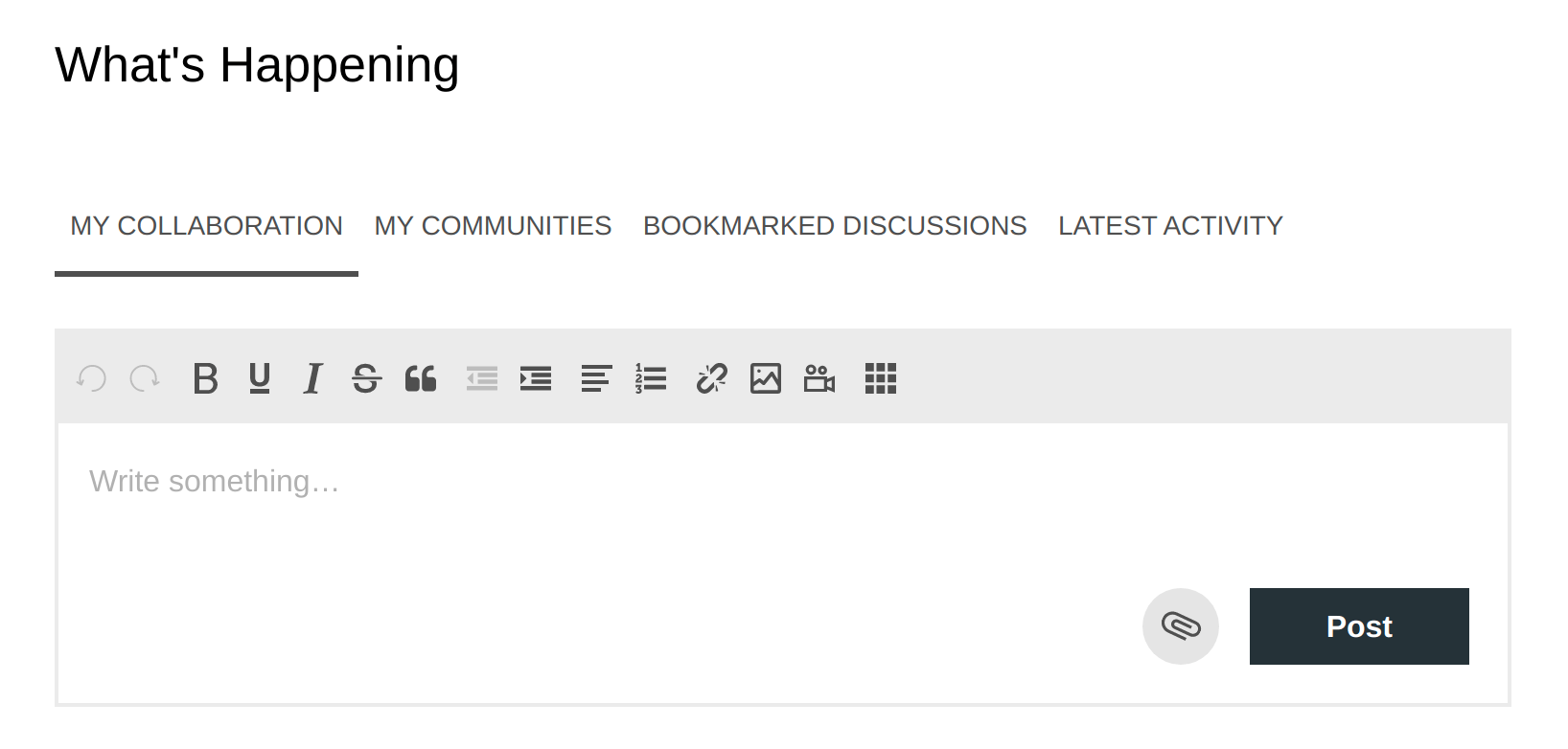 When any Workplace user accesses their Workplace instance's base URL, the Workplace homepage is displayed with the MY COLLABORATION social feed tab selected by default.
However, as a Workplace system administrator, you can change the default social tab selected whenever the Workplace homepage (accessed through its base URL) is refreshed.
Changing the homepage's default social feeds tab
To change the default social feed tab on the Workplace homepage:
Ensure you are logged in to Workplace as a Workplace system administrator and have accessed admin mode.

In the asset map side nav on the left, locate the Squiz Workplace Mk III  Squiz Workplace - Site  Squiz Workplace  Home page asset, right-click it, and choose Content from the drop-down menu (and then Acquire locks on the right if necessary).

Scroll down to the home-social-feeds - Home social feeds section half-way down the page, and in the Default active tab field, clear the Use default check box.

In this field's drop-down, choose the default social tab for the Workplace homepage.

Click Commit button to save your changes.